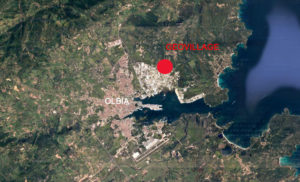 COORDINATES GPS: 41° 56′ 48″ N 9° 31′ 27″ E
A park of about 20 hectares in a beautifull green enviroment.
Close to some of the most beautiful beaches on the Emerald coast, Olbia city centre, Olbia port and modern airport.
An innovative hub, which offers upmarket accomodation, a sports and leisure complex hosting numerous international teams who chore this venue for their training.
Four-star centre Geovillage Melià is found in the grounds of the Geovillage hotel inclusive of Olympic-size pool, a ten-court tennis centre with 6 clay courts, soccer, the Geopalace facility featuring 2500sqm of multi-purpose spaces and the fabulous Maurice Mességué new concept health spa.
Geovillage for sport and wellness in Sardinia in 90 minutes from Paris and similarly close other European capitals and less than an hour from Milan.
Four towers provide the business centre namely T1 – T2 – T3 – T4 around a large square situated on the ground floor.
The buildings develop vertically on 4 floors from covered parking in the basement whereas ground floor, first and second present offices and commercial premises.
A1E headquarters are locatec in tower 4 occupy the entire area of the top floor.
For more information: http://www.geovillage.it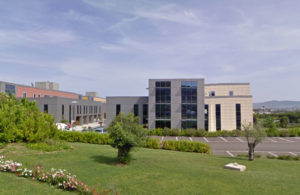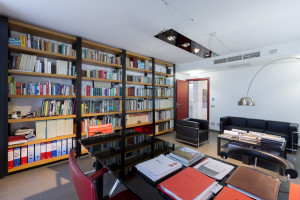 2 Server HP RAID4 + nas. in specially air-conditioned environment
Backup protected data daily basis
Storage: daily, weekly, monthly, annual. Further additional backup a week thanks to an agreement with Aruba "web-farm"
Simultaneous processing and data access in network 1000 Mb/s
Internet fibre and data flow guaranteed
Wireless (wap – wep protected) and VPN
14 Workstation HP in addition to individual offices
2 Color Printers HP Laserjet 1600 A4
1 Color Printer HP Laserjet 5500 A3 (f/r)
3 Plotter HP Designjet 500 (A0)
1 Ploter HP Designjet 5050 (A0) photographic quality
3 Photocopiers A4/A3
2 Scanner A4/A3
4 Laptop Sony Vaio
2 Video Projectors + 50″ screen presentations
1 high speed and automatic loading Scanner
Nikon Total Station with handheld interface hp hx 2100
2 Laser Distance Meters Hilti
Provided software to workstations, alternating for different operators:

Autocad 2009
Bcad – Bm systems
3d Studio Max, cinema 4d
Archicad
Leonardo (reliefs, road design)
Primus Sistem
Corel Draw x3 – CDS structural calculations
Certus